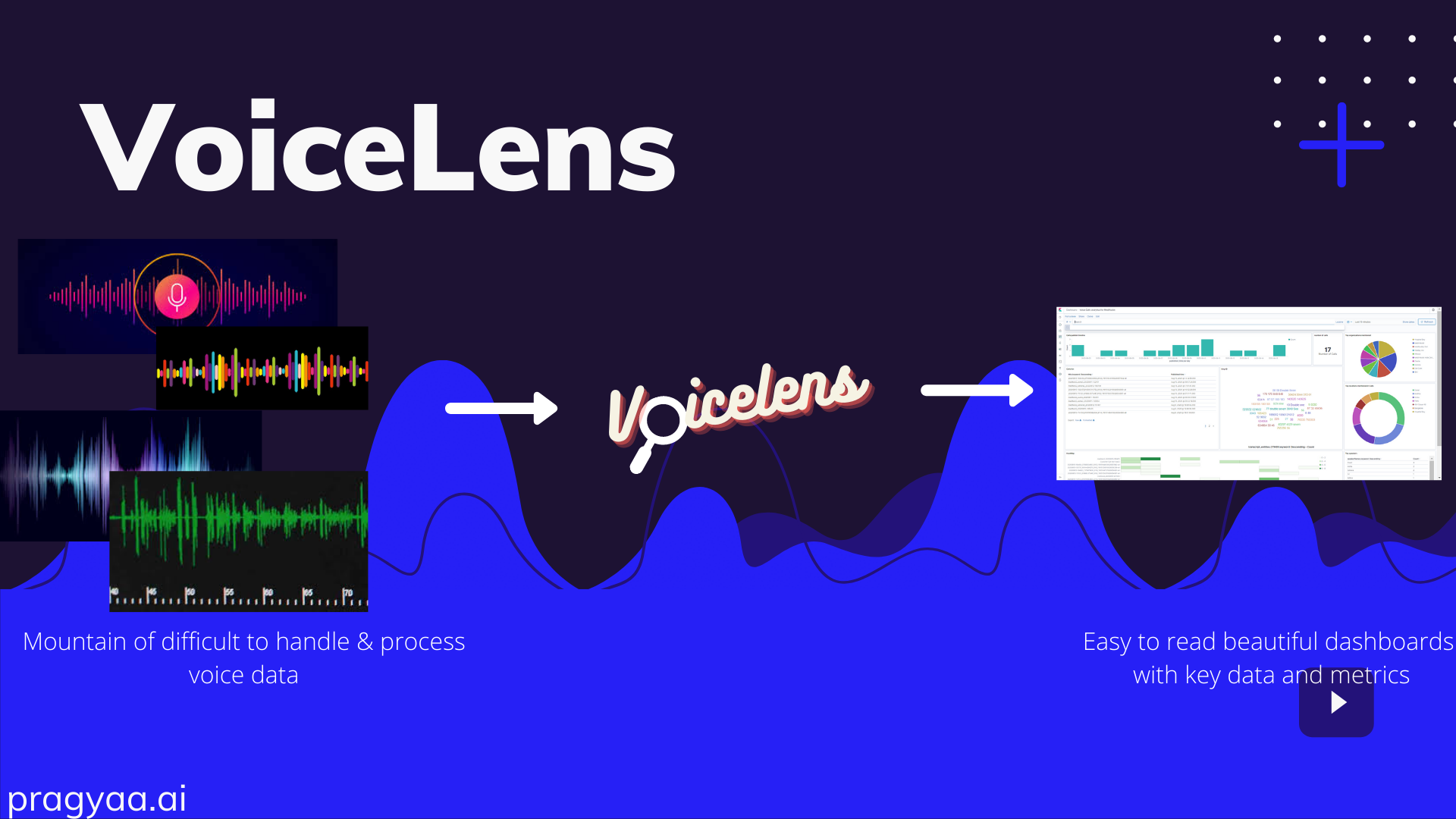 VoiceLens
Actionable insights and configurable metrics from Voice data. As enterprises capture large amount of voice inputs from multiple sources e.g. customer care, sales enquiries etc.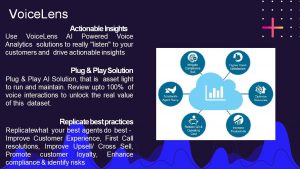 Traditionally it has been very difficult to process this data as Voice has to be processed and analyzed manually to extract any actionable insights from this source of data. Now with VoiceLens, mountains of Voice files like call recordings, podcasts etc can be converted into easy to read, visual dashboards with configurable metrics and actionable insights.
Checkout the VoiceLens Demo Dashboard in action.